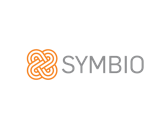 Didn't find a suitable opening? No worries, we are constantly looking for new talent to join Symbio! 
Do you enjoy continually learning new technologies and giving your handprint to the products and services used by millions of people daily?  
We offer varied projects, for example, in the fields of the industrial sector, consumer products, and automotive. You get to work in projects which provide technical challenges and the opportunity to work with other highly skilled developers in a collaborative environment with modern methods and technologies. We work in many ways: some projects are done at the customer premises while in some projects you work mostly at the Symbio office. We build new products and services while making the existing ones better, and for the developers, we offer many types of projects and assignments based on your interests and career goals. Did you know that in addition to the exciting consulting projects, we also have our own product development teams building products for the automotive industry?   
We are looking for new colleagues who share a passion for quality code, constant learning, and curiosity about solving technical challenges. We value diversity, and with us, everyone can be themselves.  We work in ways that ensure a healthy balance with work and spare time. We like to have fun together by organizing, for example, Friday Pub's and company breakfasts to gather together regularly to share knowledge and have a good time. With us, you will have a great team around you and a  supportive community!  
Do you have expertise in some of the following areas? 
Embedded SW Development: Linux, Windows, C, C++, Qt, Java
Cloud Development: AzureAzure IoT, serverless rest API, C#, .NET
Web: Modern JS frameworks such as React and NodeJS
Test automation: Python, Robot Framework, C#, Selenium
And do you speak fluent English, and you have excellent collaboration skills and motivation to learn new? 
Great! Let's discuss more! Our recruitment process is a shared dialogue to get to know each other. You can easily send your CV through the link down below or share your LinkedIn profile with us.