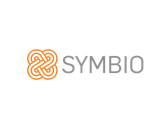 Petri Virkkunen
Software Engineer
Petri is one of the Software Engineers working in the Elysian team. He works in the user interface and front-end development side of the product. In his current role, he works with QT technology stack and C++. 
 "What makes anything enjoyable to me is the feeling that I've contributed something meaningful to the customer or my workmates. It's also interesting to develop products for the world of daily users, such as the software we make at Symbio. In the world, there are millions of cars that have Symbio's software inside them."
 At Symbio, people are eager to help with their expertise. The collaboration is smooth via Teams channels and at the office. What has helped Petri succeed in the role is his history with the Qt technology stack and C++. But hand in hand with technical skills having the right attitude towards asking questions from co-workers and being active and curious overall is crucial, considering the breadth of systems he is now involved with that he hasn't had any experience with before.