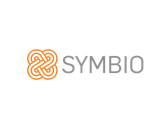 Petri Kauppi
Senior Architect
Petri works as a Senior Architect on our Espoo site. He has a broad technology stack, and especially recently, he has been working with cloud (Azure) technologies. Currently, Petri has a crucial role in the IoT related solutions in Symbio's partner's new software product on the industrial side. 
In his past roles, Petri has involved in many exciting projects from financial and retail sectors to telecommunications. He has been in many digitalization changes, for example, in insurance processes that have included manual work in the past. His work has taken care of that you can leave the documents and letters to history when taking care of your financial issues.
"My goal is not to focus on the specific industry or function. I have been keen on large customers and learning new modern technologies and using them when creating new products. The thing that attracts in Symbio is that we are focused on different industries and clients that have resources to execute extensive projects."
Different kinds of sports activities are essential for Petri. They are something different from spending time in the office.