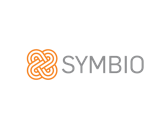 Are you a Test Automation professional who has already gained experience in the area and would like to develop your skills further in challenging projects? Do you enjoy constantly learning new technologies and giving your handprint to the products and services that are used by millions of people daily?
Great, then we might be the right place for you! We offer versatile projects, for example, in the fields of the industrial sector, consumer products, and automotive. One of our great project opportunities is to work at Ensto Building Systems Finland, where the electric vehicle charger project offers a chance to work with the most modern development and be part of the future.
Atmosphere at Ensto Building Systems Finland is open for ideas, relaxed and intriguing. The technologies and processes are modern and well-known within the industry. Team is good at integrating persons from many backgrounds and is easy-going and friendly. Electric vehicle charging is something that is very pertinent at this day and age, it has many different phases in which specialized know-how is required in each of them. The variety of the challenges is what keeps the work interesting.
Aleksi Suomalainen, Software Engineer Specialist, Symbio
You get to work in projects which offer technical challenges and the opportunity to work with other highly skilled developers in a collaborative environment with modern methods and technologies. We hope you would be located in Espoo area.
Do you have these skills?
Scripting skills (Python and/or C#) or strong manual testing background
Good knowledge in testing frameworks such as Robot Frameworks
Experience with Continuous Integration servers like Jenkins/Hudson
Fluent verbal and written skills in English
Good collaboration skills
Possibility to travel regularly to Porvoo (Ensto Building Systems laboratory site)
Got interested? Let's discuss more! Our recruitment process is a shared dialogue to get to know each other. You can easily send your CV through the link down below or just share your LinkedIn profile with us. If you have any questions, please contact our Talent Acquisition Specialist Antti Männikkö (antti.mannikko@symbio.com).

Locations

Remote status

Hybrid Remote